Welcome to Art Dolls Only's Member SPOTLIGHT! ADO shares an article focusing on it's members on the 5th, 10th, 15th, 20th, 25th and 30th of each month! (February's 30th installment will share on the 28th)
Today's member spotlight is
Jennie Hepler-Takens of Prim Pumpkin. Jennie is from Battle Creek, Michigan.
*I am a Halloween artist creating one of a kind pumpkin art dolls in my Battle Creek, MI studio.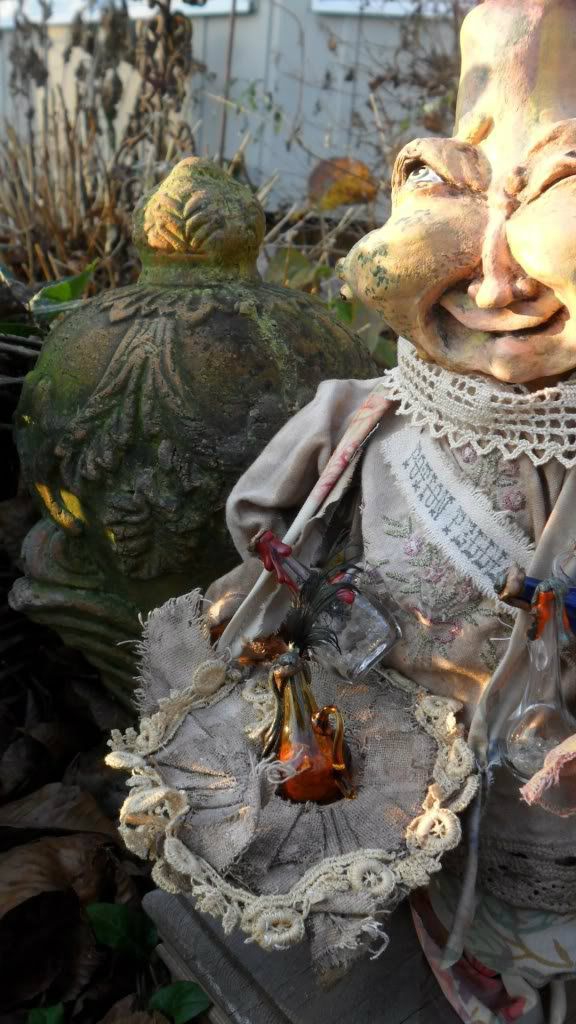 *I have been making dolls for about 10 years, beginning with Santa Claus figures and then graduating into a genre I am more comfortable with.... Halloween. I create pumpkins and like all year!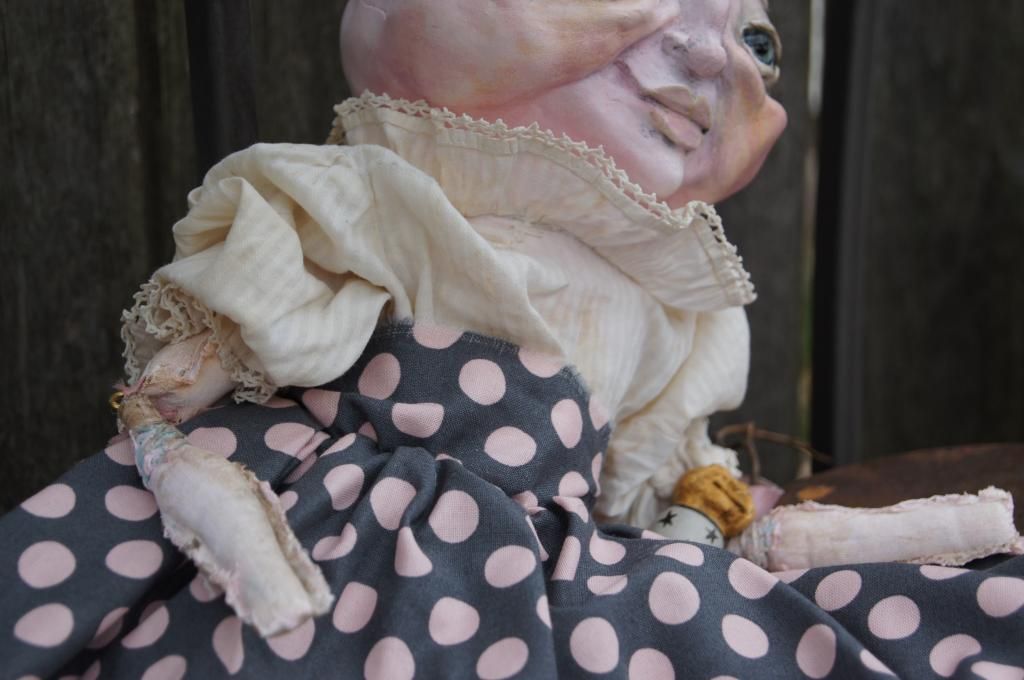 * I identify with art dolls that are a bit different or odd. I create what I love and I am so happy to have collectors who love what I do.
* One of my very favorite girls.... now in a private collection.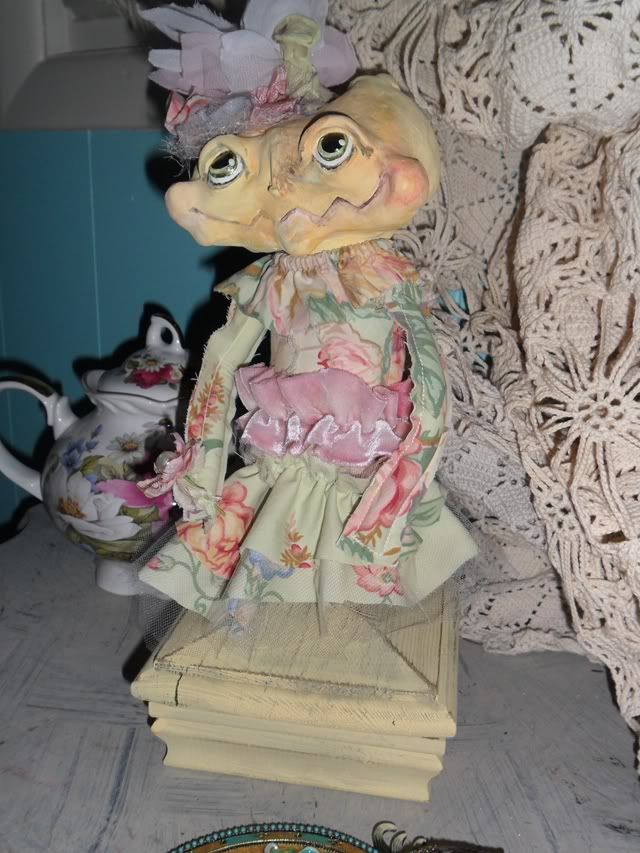 * I am so happy to have my studio space in my home, right in with the hustle and bustle of family life.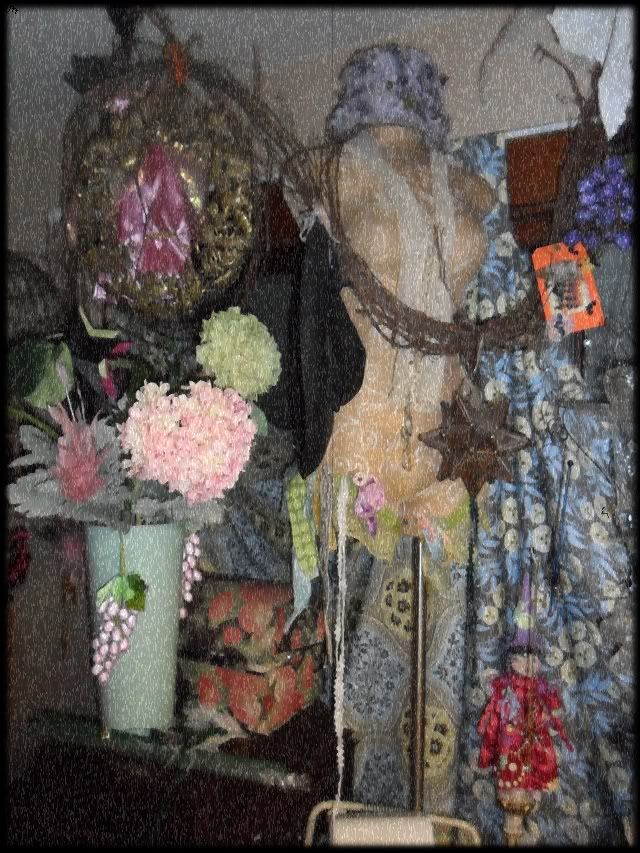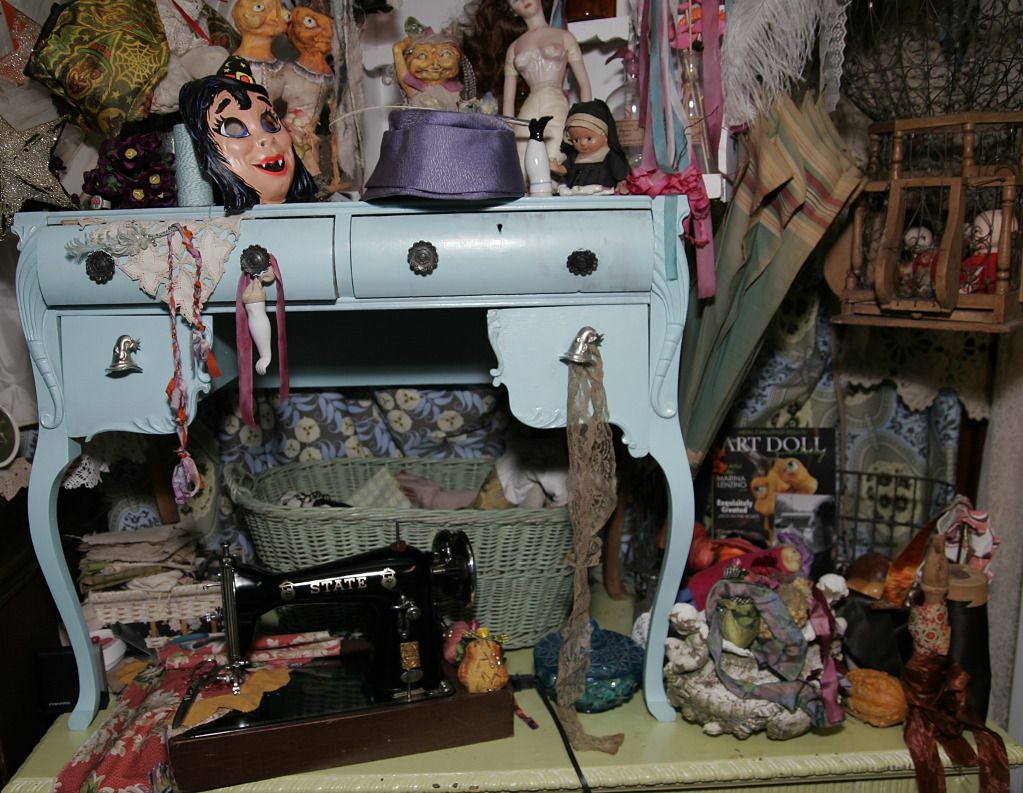 * I am always inspired by other Halloween artists. My friends Joyce Stahl, Carolee Clark, Pam Gracia, and Lori Davis are wonderful artists that take pride in celebrating their own unique style. They strive to create excellence and enchantment and they do just that!
* My work is not for everyone.... and that's okay. I have carved a niche for myself and I have developed my own style and uniqueness. I think That is so very important as a doll artist. Do the work... find your own favorite medium. Try everything until you are comfortable with something you are fabulous at! Don't copy someone else's work, you will develop your own style.
* I am a lover of vintage, I love the styles of the 40's and 50's. I think the colors were more pleasing then and I really like kitch. Vintage inspires me!
*My advice to a new artist would be do what you love... whatever it maybe, if it's in your heart and it's authentically yours, then create with all your might.
* I share my work on Facebook, my blog, eBay and Etsy, and PFATT Marketplace... but I find the best place to work with is etsy. I am in EHAG and PFATT, which are professional artist groups originating on ebay. I find these groups to be wonderful and inspiring place to network with other artists. Etsy has been a friendly platform to offer my one of a kind originals.
I do only one show per year in Chelsea, MI. Ghoultide Gathering is a wonderful venue for my work and I am pleased to be included in such a line up!
* I am currently working on a new collection of pumpkins for an Etsy release.
*You can find out more about my work at
www.PrimPumpkin.blogspot.com
You can alway drop me a note at:
cupidswing97@yahoo.com
Potion bottles, the sound of bat wings fluttering by on a crisp Michigan night, the poetry of pumpkins sitting together sipping tea or sharing nip of absinthe…. These are the things of magic and when brewed together they create something quite unique.
The work of Jennifer Hepler-Takens is a bit like a marriage of vintage embellishment and Merry Halloween. She creates one of a kind Pumpkin dolls in her Battle Creek, Michigan studio. Jennifer's pumpkin dolls have been featured in national publications and are coveted by collectors throughout Europe and the United States.